Hello
Today I have an easy card share for you. This card I made for my father for his birthday. I wanted to do something handmade with a cool vintage flair. I used Distress Oxide Spray, a Tim Holtz Paper Doll, letter stamps and an Artfoamie stamp for the background. Here's how it went:
1. I used a piece of Canson watercolor paper to ensure it was heavy duty enough for the sprays
2. The background of the card was sprayed with Distress Oxide Sprays in Faded Jeans, Walnut Stain, and Vintage photo.
3. I misted the background with my Distress Sprayer to get the oxides moving and then dried it with my heat tool.
4. Once the page was dried I took out my "Rustic" artfoamie stamp by Cat Kerr I sprayed the stamp with water then pressed it on the paper to lift
some of the Distress Oxide Spray. I found the less water I used the better it turned out, less runny. I stamped all across the front and back until I had a uniform pattern.
5. I then dried the whole piece again with my heat tool.
6. I picked out a large "doll" from The Tim Holtz Paper Doll line and I placed it using dimensional foam dots on the right side of the page.
7. I then used my set of Tim Holtz Stampers Anonymous "Worn Text" lettering, Tonic Stamp Platform and my Distress Archival Ink in Black Soot and I stamped Happy Birthday along the left side of the card.
That was all it took to create this unique handmade masculine birthday card.
You can see the whole process video on my youtube channel:  How to make a Tim Holtz masculine paper doll birthday card
Here are photos of the finished piece:
I hope this card will give you some ideas of how you can use your Tim Holtz Paper Doll ephemera in new ways. I know for me I easily use the lady dolls but am never quite sure what to do with the men ones. This would also be a great way to make a Father's Day card an use one of the older gentlemen in the package. Happy Making
Below is my affiliate list of the supplies I used for this project. Affiliate means if you make a purchase through these links I receive a small share of the sale.  This helps support my Youtube Channel and Blog so I can keep sharing my love of creating with you all. Thank you.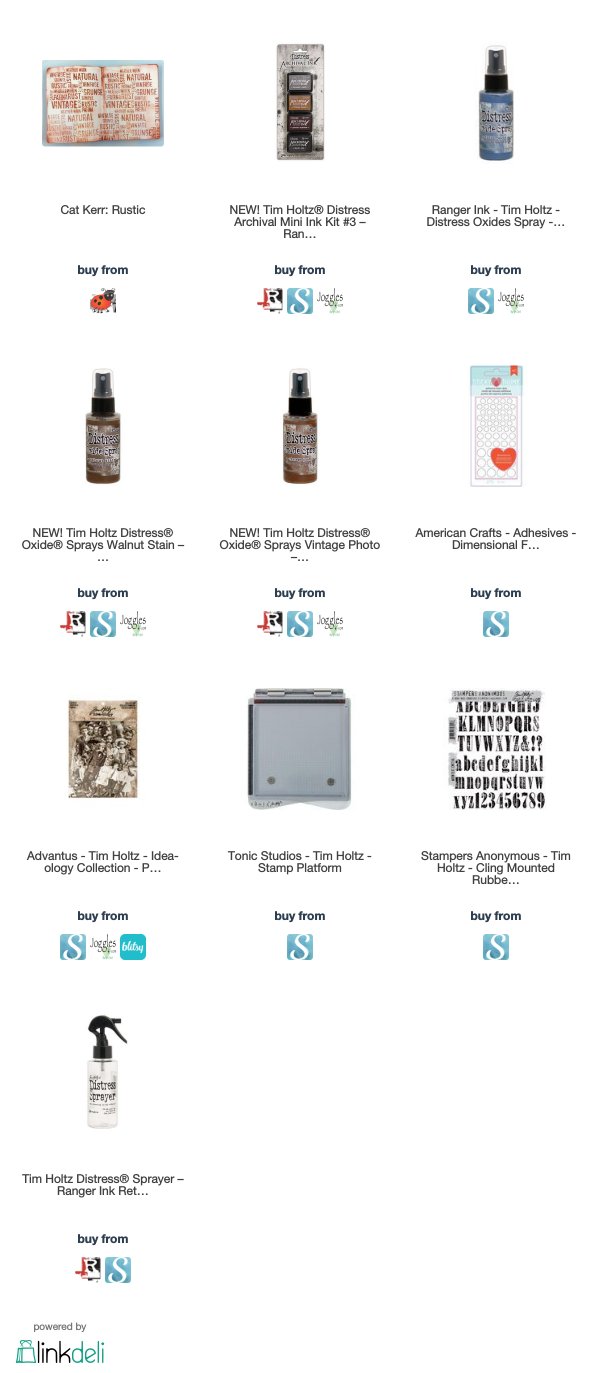 For those of you on a mobile device if you can't see the list of supplies, you can use this link here to get to them: Supplies for Masculine Paper Doll Birthday Card