Side Street Design LLC
A whimsical world of mixed media art fueled by coffee and imagination
Welcome to my studio. My name is Christine and if this is your first time here take a minute to look around. The studio is a reflection of my mind. It's where I share my love of art, creating and mess making. On this page, you will find a snippet of my latest posts, notes on upcoming events, my social links and some of my featured art. So grab a cup of your favorite beverage and stay awhile. If you want to learn my full story, you can
click here.
Download my
free prompt sheet
to create your own challenges, or follow along in the
Side Street Design Studio facebook group
. I release a new prompt set the second Saturday of each month in the facebook group and then I post a video of me making a project from the prompts over on my
Youtube channel
that I hope will inspire you and help you dust off some of those old supplies.
The links below are my affiliate links to all the places over time I have come to see as my main supply go to stores. The proceeds from those who visit help me maintain my website and buy supplies to feature on my YouTube channel. Enjoy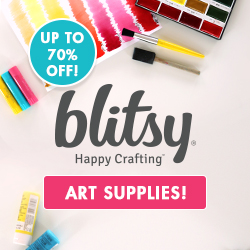 I'm back!.... Well almost back! Hi guys. I am so happy to be typing to you again and sharing with you. I became sick just before Christmas and it knocked me for a loop. I was sick for over three weeks and I am finally on the tail end of it. Lots of good things going...
read more